Somerset is constantly crowded for its endless list of restaurants and happy hour deals – it's one of the busiest spots in town. Any restaurant that opens in this busy stretch must follow the schedule immediately, or risk losing. And mod-Japanese restaurant Ohayo Mama San does just that, with a fusion menu that shows off their creativity. While not the first to break the rules of traditional Japanese cuisine, this colorful restaurant is certainly putting its own spin on things.
First place: a selection of Japanese tapas, conceived as appetizer bites. Try the Foursome Crabmeat Nori Tacos ($20 for four), a hard taco shell with a filling of crabmeat and a smear of green ebiko. Don't expect fresh crab at this price, it's surimi from the garden mixed with mayonnaise – but either way, a hefty dollop of surimi. The entire shell is wrapped in a tiny sliver of seaweed, obviously this is more for looks than taste.
The chicken kebab ($16) arrives on the table with great fanfare. Two skewers hang from a high rack, piercing pieces of chicken as well as grilled tomatoes, onions and asparagus. Looking around it seems to be a crowd favorite – simply based on the number of kebab stalls perched on other tables.
The no-rice rolls ($24) are exactly as they sound: sushi rolls, no rice, a viable order for those on a keto diet. Although we're all set to turn our noses up—in all honesty, anything that preaches "health"—these no-rice buns weren't bad at all. For one, the Dancing Geisha is filled with salmon and tuna sashimi, topped with sliced ​​avocado and ikura.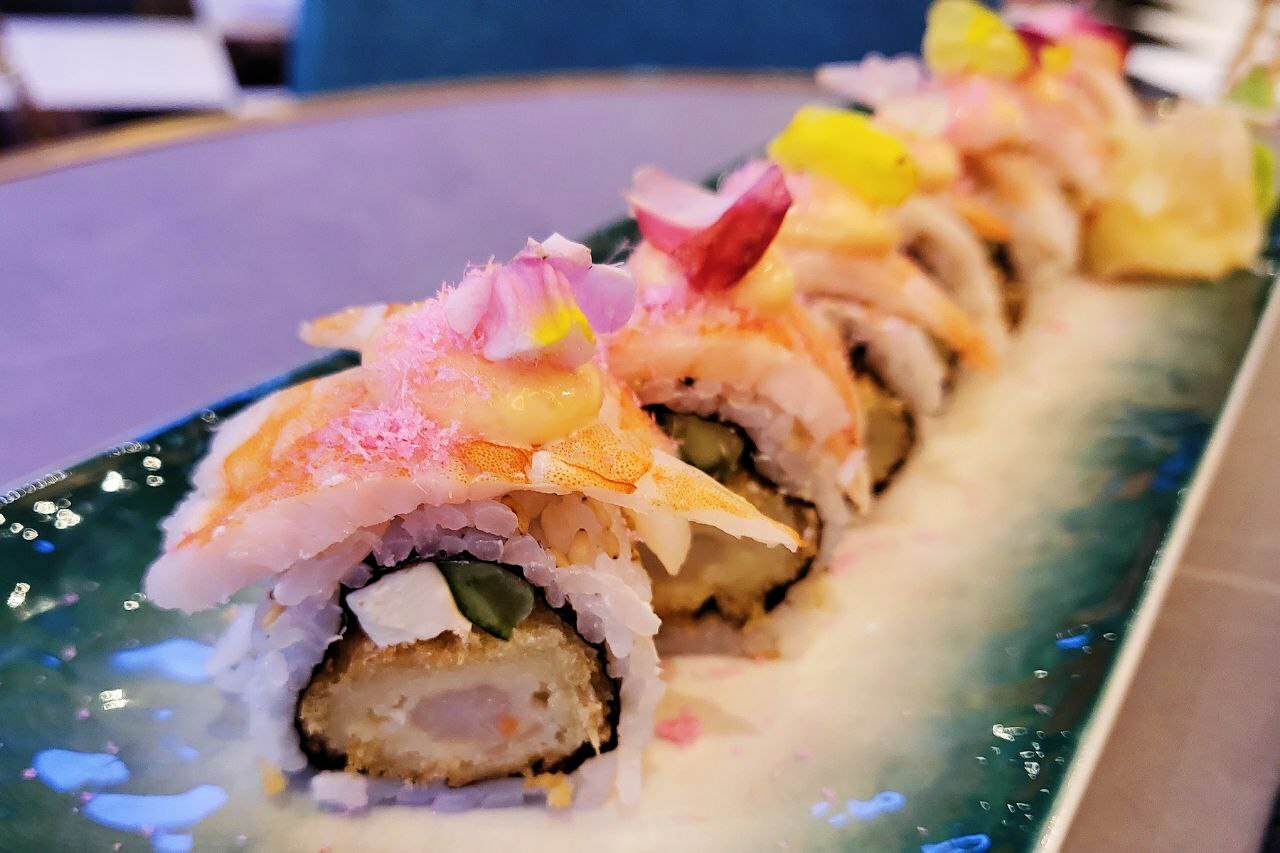 If the lack of rice gets to you, there are always regular sushi rolls like the Pink Lady ($20), a panko-fried shrimp roll with cream cheese and ume mayonnaise. Otherwise, Eat-Me-Tonite ($20), despite its dubious name, sounds delicious for its mishmash of soft-shell crab, crab salad and generous scattering of tempura chunks.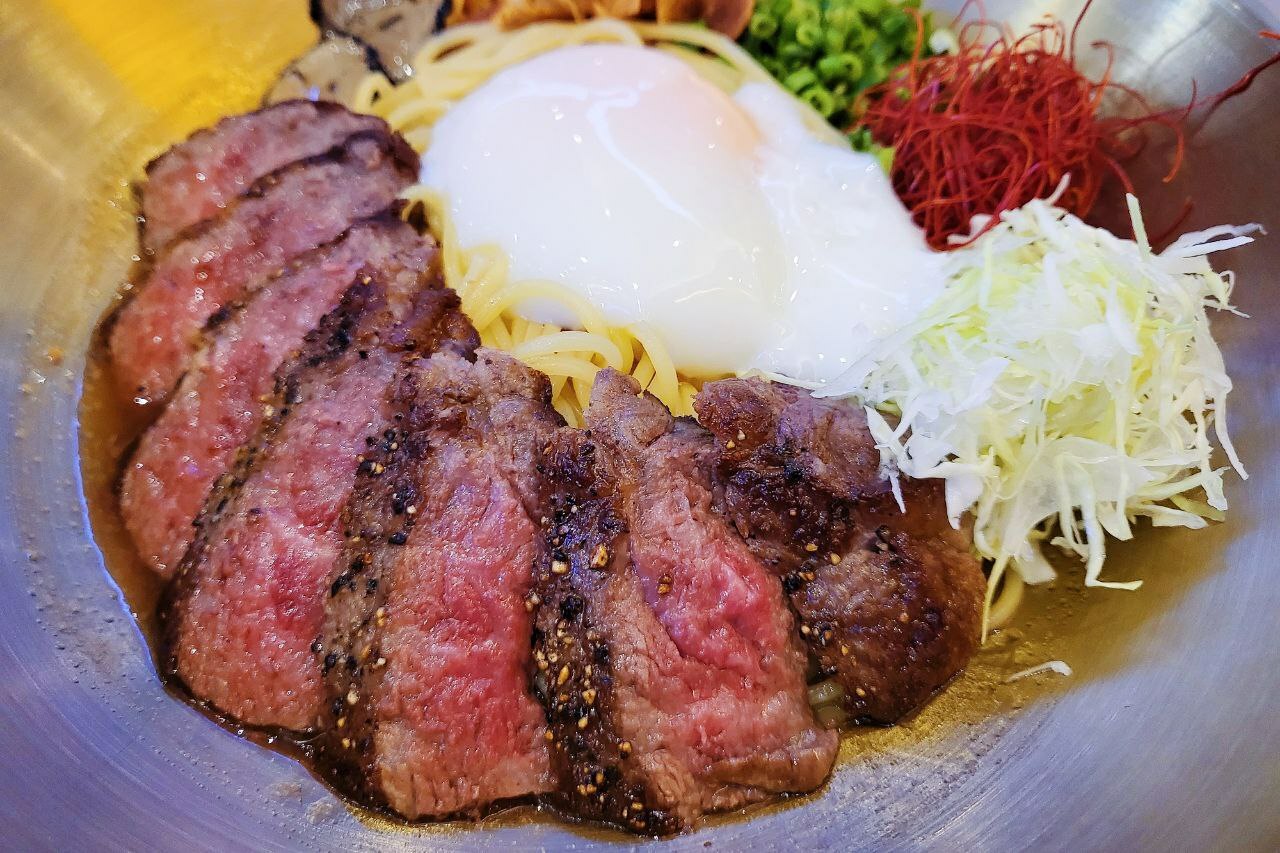 Now, these plates are all made for sharing, but for a heartier main, the It-Truly-Melts Wagyu Truffle Onsen Ramen ($40) is bound to be a favorite. Modern Japanese may seem like a fad, but it caters to most palates – usually with near-luxury ingredients. And yes, half-rare Wagyu and truffle shavings, we're looking at you.
Ohayo Mama San also offers a long selection of drinks, ranging from cocktails to sake. As an all-day dining restaurant, they are also open for brunch and afternoon tea.
READ MORE:
The best Japanese restaurants in Singapore
Mod-Japanese restaurant Jypsy has opened at One Fullerton with stunning waterfront views
Japan opens its borders on June 10